COMMISSION PRICE
Please read my TOS before placing an order with me.
---
Commission Process
Submit through google form provided on Twitter/Patreon OR Email me directly.
No DMs are allowed, if you have question please email me or use my Discord's Questions Channel .
A confirm email of your request details and estimate will be sent to you.
Price in $USD. An invoice will be sent through Stripe or Paypal.
Stripe checkout will be function as regular credit card checkout. (VISA debit ok)
1-2 WIPs will be provided.
First rough sketch will allow bigger fixes, please allow 1-2 weeks wait time.
Color rough will only allow small edits, additional fees will be charged for each change afterwards.
Regular Types
---
AAA
Portrait
Just a head! Nothing fancy. Minimal background will be applied.
$ 95 /chara
---
AAA
Full Body
Fullbody commission with no backgrounds! All armor and patteron complexity are included in the price, please provide me with a clear reference for any details.
$ 250 /chara
+ $15 /Minion
+ $85 /Weapon
+ $100 /standee
Please expect a minimum of 30 days additional for production time if applying for a standee commission. All tracking will be provided as soon as the products are ready.
---
AAA
Sketch Page
Sketch page including 3-4 sets of pose and interaction, additional interaction will be charged extra. Please allow maximum artistic interpretation for this option. Minor background elements are to be expected.
$ 300 /Single
$ 500 /Couple
+ $35 /Minion
+ $85 /Weapon
+ $100 /Interaction
You will expect a noticeable longer turnaround for this commission option.
---
Limited Types
Types under this category will have limited features, with cheaper price and maximum artistic freedom.
Most of them will not provide any WIP, update, and fixes. But minor fixes can be made if it is of my own mistake.To purchase, please visit:
---
Commission Process
Purchase your slot from Ko-Fi or VGen.
The slot is guaranteed unless it violates my Terms of Service, then a refund will be issued without further notice. (You can re-apply with different requests)
---
AAA
Beans
They are VERY simple.
$ 20 /chara
---
AAA
Chibi
Simple little chibi
$ 50 /chara
+ $5 /Minion
---
AAA
Painted Bust
A portrait I can painted freely
$ 60 /chara
+ $35 /Minion
---
Commercial Types
If you would like to purchase commercial right of previous commissions (for making merch, streaming, video editing), it is 3 times of the base price.
Please feel free to contact me for more information: ✉ contact@natus.fans
Commission Process
Email only. Please include references of your character, details of your request, expected deadline, etc. As detailed as possible.
Characters with no actual drawn references will require a $200 extra design fee.
A $200 non-refundable reservation fee is required after timeline and estimate are confirmed.
Payment plan will be discussed during this time.
You are allow to change as much as you want, as long as there is no very drastic changes.
The more request you have the longer turnaround you have to wait.
Minor adjustments are allowed such as changing colors, adding scar/face paint etc.
If I have to redraw certain parts I will charge for extra costs.
Multiple passes of demonstrations inside Live2D will be shown. You are allow to make minor adjustments such as mouth, eye shapes.
---
Live2D model
Highly detailed Vtuber model, include base model and rigging.
---
---
$ 2500 Fully Rigged
$ 1500 model only
---
+ $600+ /Outfit
+ $150+ /Animation
+ $80+ /Hands
+ $20+ /Expression Sticker (No animation)
+ 50% Rush Order
---
I can't decide what I want?! - Full bundle $3000
Live2D model

2 Animations

1 Illustration or standee

1 Chibi bean icon
---
---
Turnaround: Up to 120 days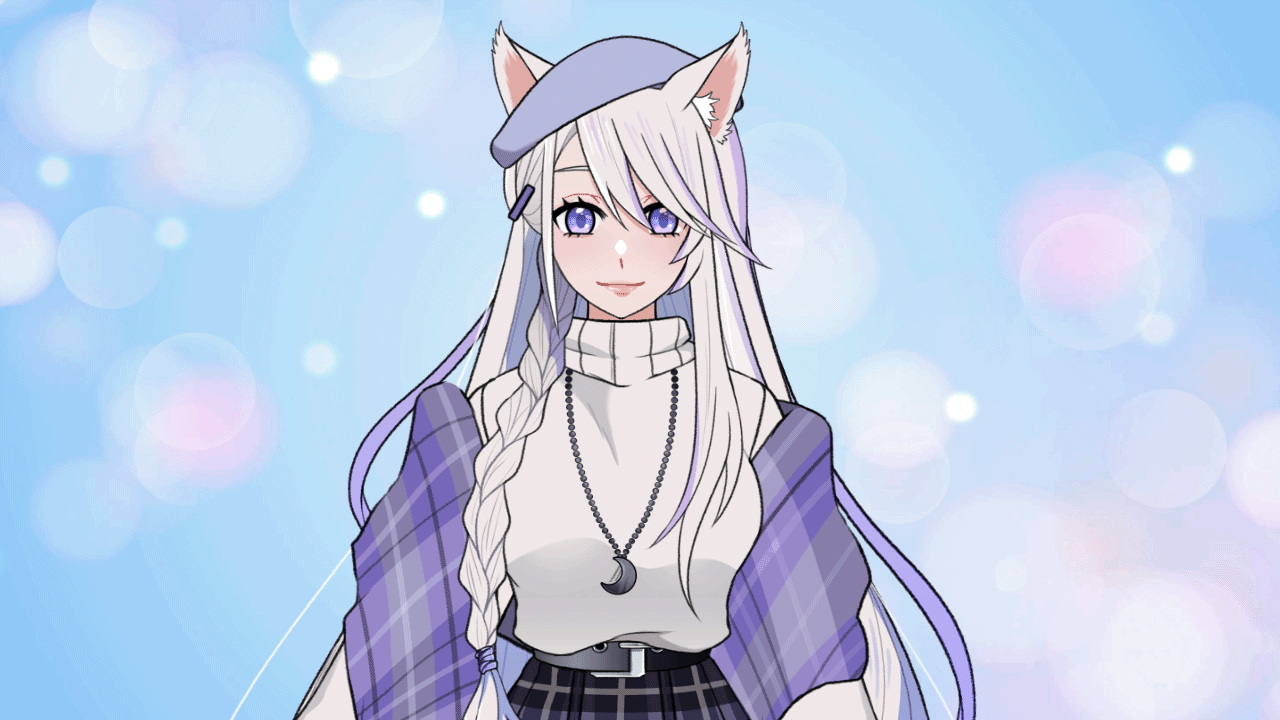 ---
Listed above are all starting price, the actual estimate will be determined based on timeframe, workload, and complexity.I will let you know before hand what I can or cannot achieve, I won't suddenly just charge you extra $1000 for an additional animation. I am happy to communicate and work around if you have a limited budget.
Privacy fee for those who don't wish to have their commissions posted anywhere on the internet by the artist. However, posting on private sites/discord channels by the commissioner themselves is allowed and still requires proper credit and censorship.
If the request is a bit out of my comfort zone that I cannot feel like I can post on my social media freely, I would ask for this fee as well.
If you don't feel like calling me Natus...
You can call me Shan!
| Pronoun | Age | Birthday | Nationality | Data Center |
| --- | --- | --- | --- | --- |
| They/Them | 25 | Jan 7th | Taiwanese-Canadian | Aether |
---
I am a freelance 2D and 3D character artist based in Vancouver, BC since 2019. Feel free to contact me via email and ask for my portfolio if you would like to work with me.
---
2019 - 2020 Moving Picture Company

2020 - 2022 Freelance Illustrator
---
I have been playing Final Fantasy XIV since April, 2016. I am an experienced raider and a housing enthusiast. I am a really private person so I don't usually reach out to people, I get buried in work everyday.I believe to differentiate fictional from reality. The content I create and enjoy may be seen as "problematic" by some of others. If you dislike what I create, I would be appreciated if you can just block me and move on!
During my free time, I am really passionate about creating content for my FF14 character Natus and his in game NPC partner Themis. There is a website to compile all the contents that I have created and commissioned for the couple, they are a long term hobby project that I have decided to work on during my spare times.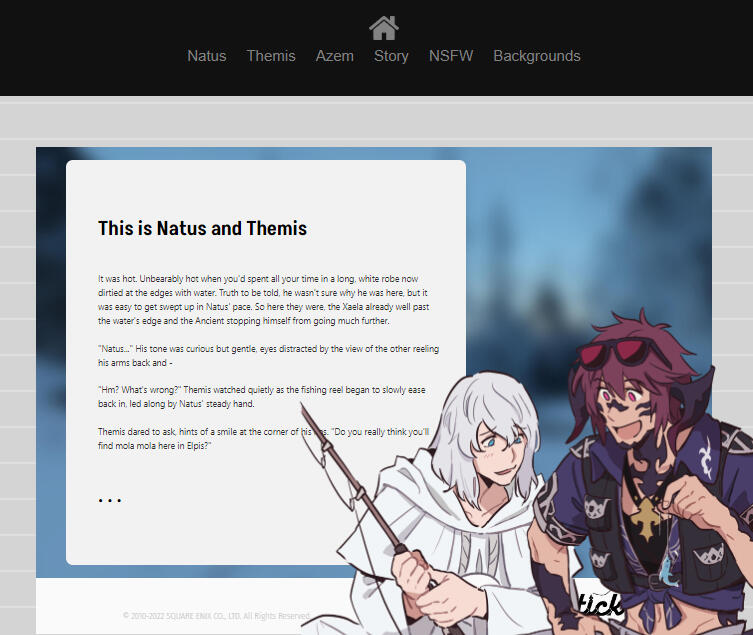 If you are interested in experience their adventures together, feel free to visit my personal carrd ❤ and my gaming account on Twitter. There are a lot of art, stories and multimedia content for them, feel free to explore around!
I lock my Twitter from time to time, however everyone is free to request following!
Feel free to use the contact form provided to contact me.Or you can send your inquiries to:
✉ contact@natus.fans
---
---
---
---
Queue
Please check the Calendar tab for monthly work availability, and reservation.
---
| Condition | Progress |
| --- | --- |
| Very Light Gray | Close to completion |
| Grey ~ True | Working in Progress |
| False | Not yet started |
---
※Commission open timing are subject to change.
terms of service
credit: shirokumani
WILL DO:
Original Characters

Fanart

FF14 Characters (No heavy mods)

Suggestive themes (No nudity)

Armor / Mecha
WILL NOT DO:
It is not possible to request any Themis related commission, sorry!

Please refrain having him in your reference folders as I am not willing to see it.
NSFW / Gore

Version Variations

Real life / Hyper realistic

Offensive / Hateful contents

NFT / AI / any crypto currency

Private Commissions
---
---
GENERAL RULES
2 characters times 2 of the listed price. ($10x2=$20)

All payment through Stripe/Visa/Mastercard, Paypla payment may require 3% fee.

I charge characters based on complexities, armor/complex pattern/decorations will cost extra.

No refund after the commission is finished, refund is negotiable while working in progress.

Payment plan is only acceptable for Patreon members and existing clients.

Not allowed to use my artwork for video and streams.
---
CONTACT RULES
NO DM

All contact and inquiries through email only.

It is possible to be charged extra if I have to work through Direct Messages.
---
REVISION RULES
I do not accept any changes if it is not mentioned in the initial request/reference. Please be specific and make sure to know what you want.
Allow up to 2 minor fixes during sketch/lineart phase for free, extra requests will cost $25.

Allow up to a few minor fixes after coloring phase, extra requests will cost $45.

I do not accept changing reference after the commission starts.

Please allow extra time for me to finish the edits.
minor change: facial expression, color changes, fingers/hands, scars/beauty marks/piercings, etc.

drastic change: hair change, horns/wings, different outfits, different pose
---
Feel free to use the contact form provided on this site to contact me.Or you can send your inquiries to:
✉ contact@natus.fans
---
Store policies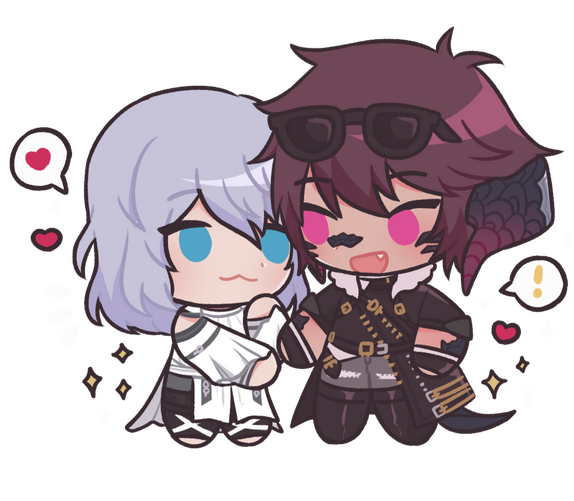 Have a question? We're here to help. These FAQ's are designed to better provide an understanding of how to place your order with Glustick.
---
Ship from:
Vancouver, British Columbia, Canada
---
---
Returns & exchanges
All sales of products are final. It is the responsibility of the customer to submit all the correct information upon purchasing. Image colours, lightness, darkness of images are not grounds for a refund. If there is any problem with your product upon recieving, contact me within 14 days of delivery, and ship items back within the following 30 days.
__The following items can't be returned or exchanged:
__
Custom or personalized orders

Digital downloads

Intimate items (for health/hygiene reasons)
---
Turnaround & Shipping
North America/US shipping flat rate $10 USD.

All worldwide shipping flat rate $20 USD.
You can expect orders under $50 to be out the door in 3–5 business days (will vary depending on my workload). If you're looking for larger orders, it typically takes a few extra days. Feel free to contact me to receive a more accurate timeline of your products. Make sure to consider transit time. This can be anywhere from 14-30 business days depending on your location and country. You will receive an email with your tracking information the minute your order is shipped.Rush delivery orders may contact me through email.
---
Can I pick up my orders?
Yes! If you're located in the Vancouver area, I am more than happy to meet up with you to save up shipping fees. Feel free to contact me for a location.
---
Contact Rules
All contact and inquiries through email only, might take up to 3 days to respond so please be patient.

Please do not under any circumstances DM me on discord or Twitter without my consent.

I don't reply to emails during the weekend and late night time
Feel free to use the contact form provided on this site to contact me.Or you can send your inquiries to:
✉ contact@natus.fans